HylaFAX Enterprise Turnkey Fax Servers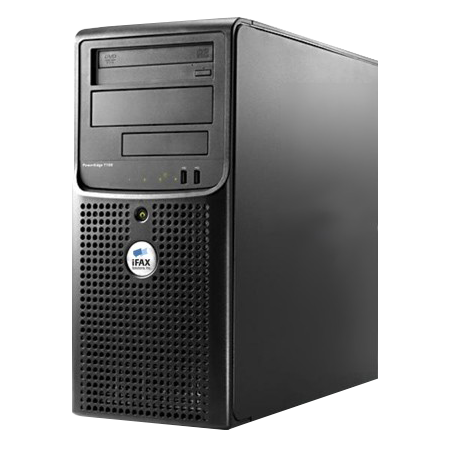 Entry Level HylaFAX Enterprise Turnkey Server
Affordable yet Powerful!
The Entry Level HylaFAX Enterprise Server is ideal for small to medium sized businesses seeking to lower fax costs and increase office productivity by eliminating traditional fax machines. Support for up to eight analog lines with either Mainpine or Dialogic Brooktrout fax boards. Also suitable when a rack-mount server is not desirable.
Mid-Level HylaFAX Enterprise Turnkey Server
Our Mid-Level HylaFAX Enterprise server is suitable for situations requiring anywhere from four to sixteen lines for fax. In a 1U enclosure, this powerful server will fit nicely into your existing rack station.


Enterprise HylaFAX Server
Offering maximum performance for minimum cost, "The iFAX Solution" is our recommended platform for high-volume mission-critical HylaFAX deployments.