Desktop Faxing with HylaFAX Enterprise
Email and Fax
Email is one of the most common interfaces on the users desktop. By enabling email-to-fax and fax-to-email in HylaFAX Enterprise, users can now send and receive faxes just like they would any other email. Simply attached your document (PDF, TIFF, TXT, MS Word/Excel) and click send. Incoming faxes are routed to email contain PDF or TIFF attachments for easy viewing. Integration with standard SMTP gateways is a snap. Administrators can use SendMail located on the HylaFAX Enterprise server or relay emails to another email server (including Microsoft Exchange servers). Active directory services can also be used by these platforms to control user access.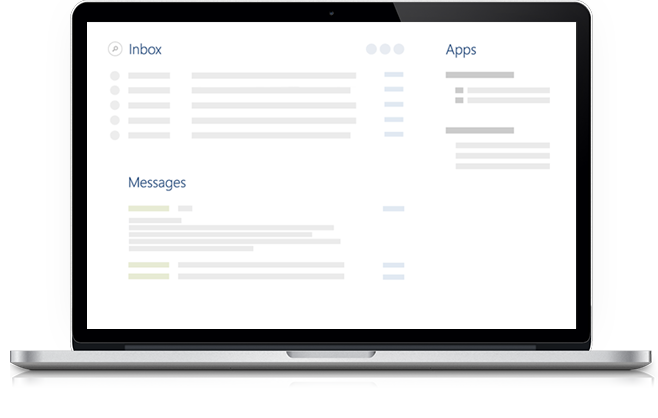 Features
Send and receive faxes from any email client
Notifications of success or failure are emailed to the user
Windows and Outlook address books compatibility
Mac OS X Contacts compatibility
Submit faxes by email from your applications
Reduce paper waste by storing faxes electronically
Windows and Mac OS X Desktop Client
The days of printing documents to a printer only to then walk to a traditional fax machine to send are over! With HylaFSP, the HylaFAX Enterprise Windows client, users simply fax the document from their desktop just as they preforming a print job. HylaFSP uses the Windows wizards users are already use to. Installation takes only minutes while training is minimal. Faxing is now easy and efficient!
Features
Seamless integration with Microsoft's easy-to-use fax wizard
Fax from any application you can print from
Integrates with Windows and Outlook Address Books
Mac OS X Contacts compatibility
Terminal Services Compatibility
Works with all versions of Windows and Mac OS X 10.7+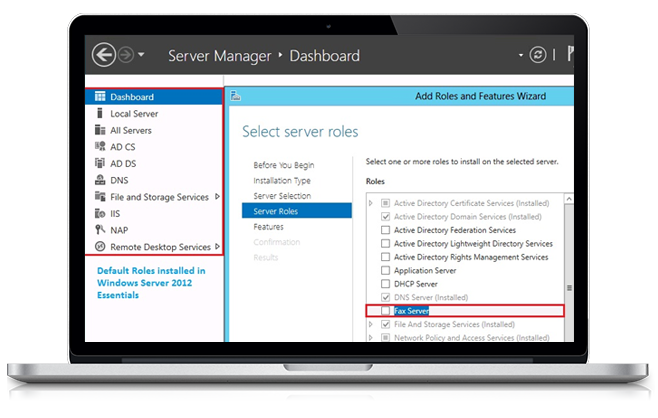 Web Interface
Faxing from the web has never been easier. The HylaFAX Enterprise web interface allows your company users to send and receive faxes just as they would through familiar web email applications. Outbound faxes are easily creating by adding contact(s) through the built in address book and uploading a PDF, TIFF, TXT, MS Word/Excel file. Click send and the fax is sent as well as archived for later reporting. Incoming faxes are stored in the interface as well as optionally sending an email with TIFF or PDF Attachment.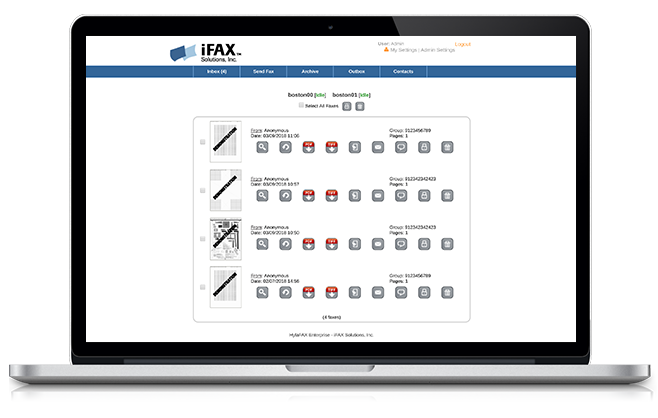 Features
Easily control what and how your users fax
Online address book reduces human input errors
Faxes are archived in one central location instead of individual desktops
Users from any platform can access the same interface
Report on both sent and received faxes
Manage users, permissions, fax categories, and transmission lines on a per user or per group basis
Blacklist unwanted faxes